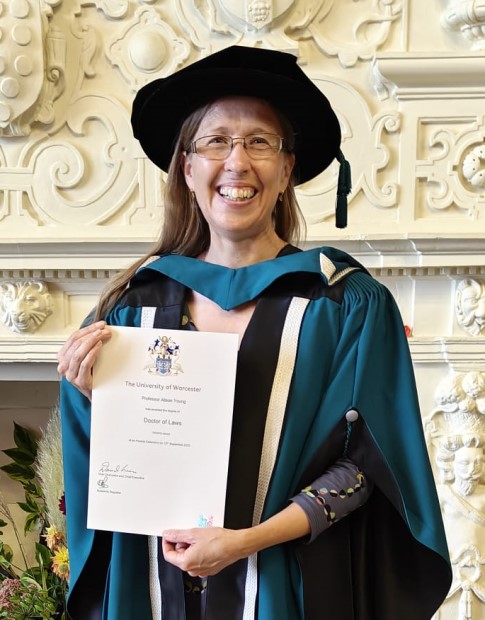 Congratulations to Professor Alison Young, Fellow of Robinson College, who was made an Honorary Doctor of Laws at the University of Worcester at a graduation ceremony on 12th September in Worcester Cathedral.
Professor Young's award was for recognition of her contribution to legal studies and, in particular, to legal education.  She also delivered a speech to graduands and their guests at the ceremony.
The whole Robinson community would like to congratulate Professor Young for this fantastic award.
Professor Young's profile can be found by clicking through here.